+91-8448700895
[email protected]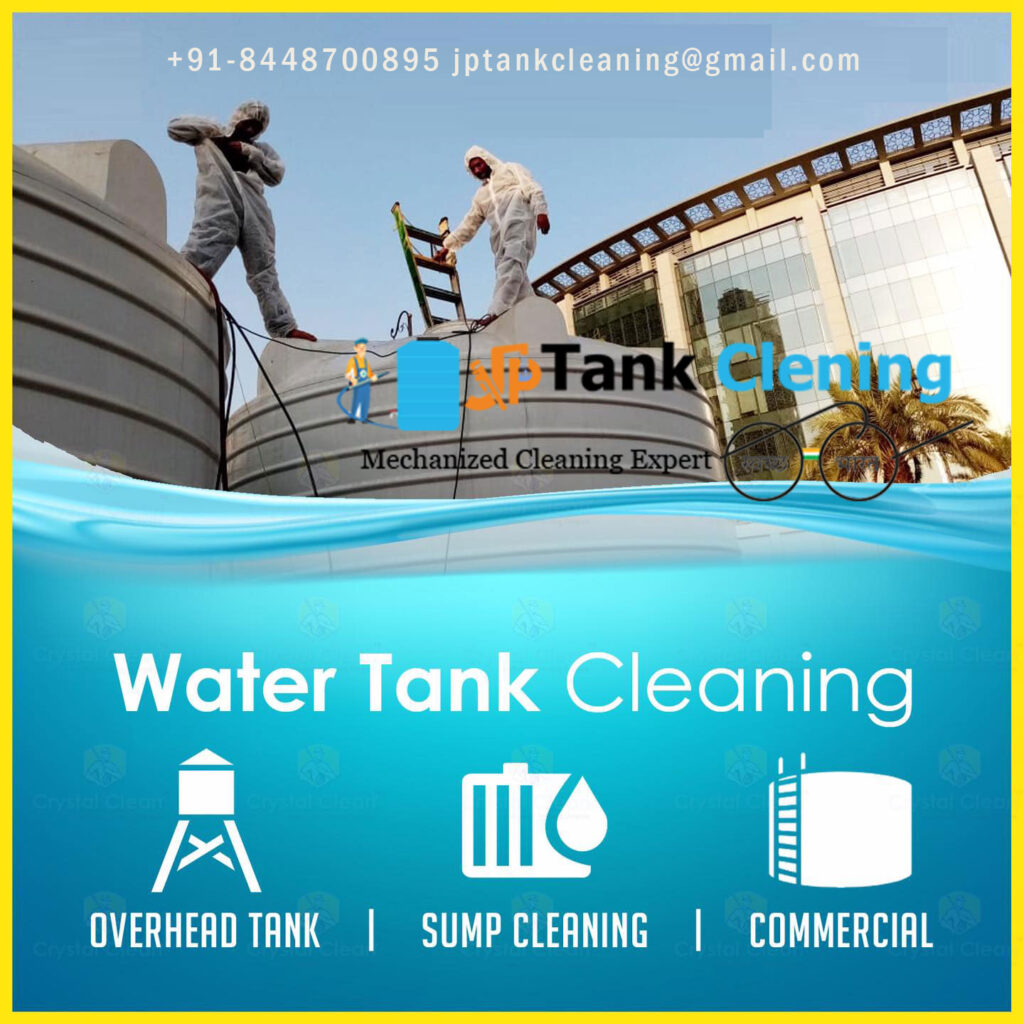 Water tanks are very important storage sources of water for our daily needs. So water tanks need to be cleaned regularly. A lot of people are unaware about the importance of tank cleaning. The sludge and sediments build up at the bottom and the sides of the tank.
In my experience, I felt a metallic taste in my mouth while drinking water and it was weird, so requested a family member to climb up and check the tank. He clicked a photograph as well.
I was horrified to see the amount of mud and silt at the bottom of the tank and I was even more petrified to see a pigeon in the tank. We have been using the same water and God knows for how long !
My neighbor had been getting her tank cleaned regularly and I contacted the same company by the name Jp Tank Cleaning.
They are professional water tank cleaners in Gurgaon and I was told that no human would enter the tank and machines are used to clean.
Ever since, I have been impressed and have the annual maintenance cleanings by them and I get my tank cleaned regularly for the last 4 years and am very happy with the services.